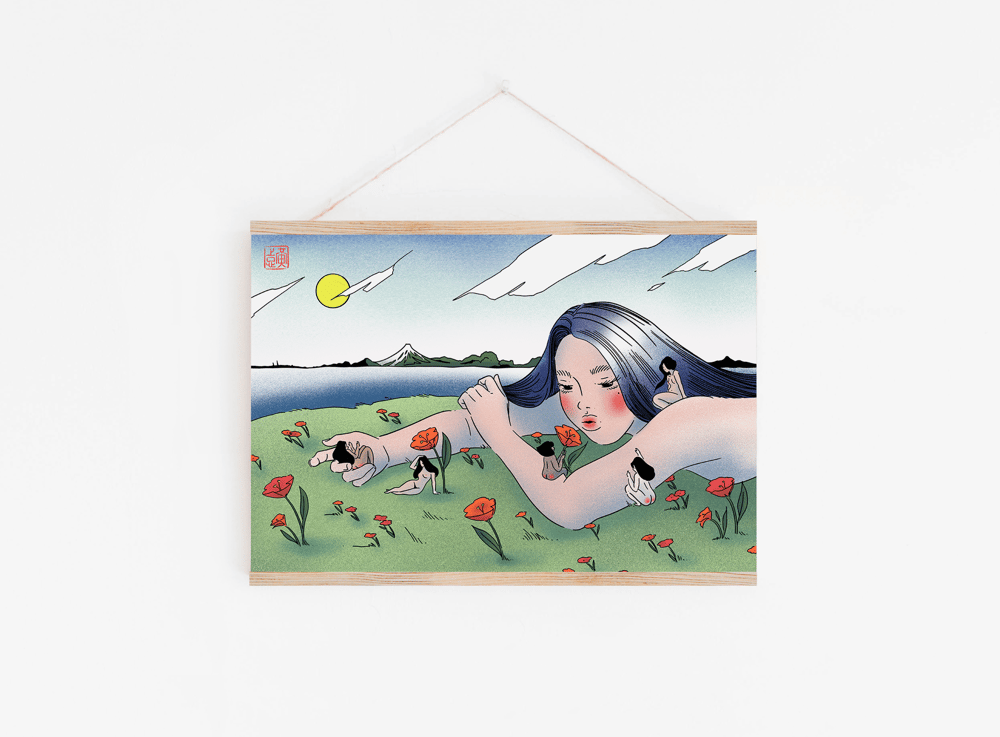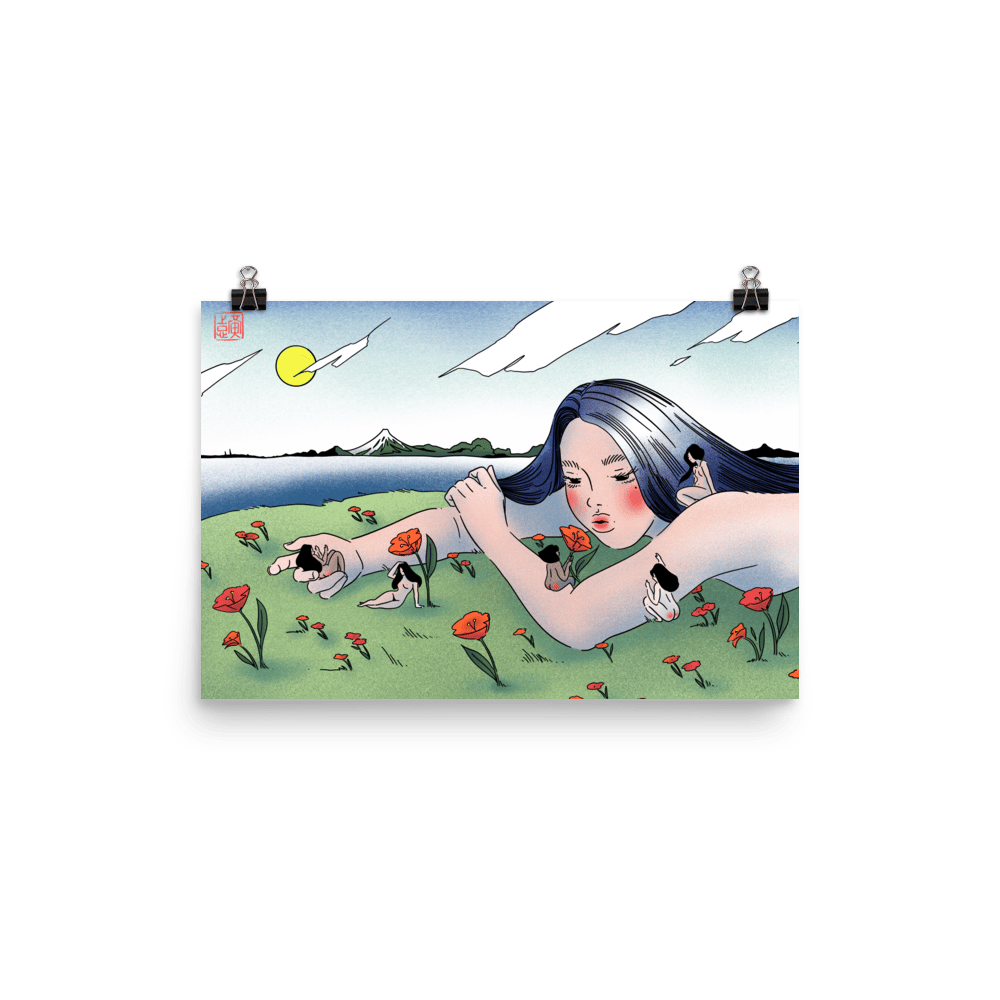 Nuwa, Chinese goddess that created the earth, gently plays with the figures she has made in her image.
"One day, Nüwa decided to go for a walk in the woods among the mountains and animals. As she walked along, she was suddenly overcome with loneliness. Even though everything around her was strikingly beautiful, Nüwa had no one to keep her company. She decided to pause along the banks of a river and began to make figures out of clay from the mud.
At first she began to make easy shapes like chickens and sheep, and though they amused her, she soon became bored with them. Gazing into the river and seeing her reflection, she was struck with inspiration. Why not make clay figures that looked like her?
She began to shape the mud into figures with faces, arms, hands, and legs. To her delight, they began to dance and talk with her when she put them on the ground. She decided to name them humans (人)."
https://mythopedia.com/chinese-mythology/gods/nuwa/
Museum-quality posters made on thick and durable matte paper. Add a wonderful accent to your room and office with these posters that are sure to brighten any environment.
• Paper thickness: 10.3 mil
• Paper weight: 5.57 oz/y² (189 g/m²)
• Giclée printing quality
• Opacity: 94%
• ISO brightness: 104%